Now more than ever, your customers have the biggest trust issues when it comes to programmatic advertising – and rightfully so. We detail 4 steps you can take to ensure trust and transparency below to better engage your ideal customers and build trust through programmatic.
---
It's, uh…it's not you, it's me. I'm just going through changes right now, and…I…I'm just a different platform than I used to be, you know?
This is what it sounds like when your customers have an ensuing breakup with your brand's programmatic advertising due to severe trust issues.
And rightfully so; in recent years, issues with transparency and consent for publishers and advertisers within the programmatic industry have been at an all-time high. With over $45 billion transacted in programmatic over 2017, trust issues and due to a lack of transparency among publishers/brands is a major problem.
Alas, trust goes both ways: AdWeek estimated that in a best-case scenario, over one-third of impressions might be fraudulent (and not from a real person, but a bot).
Like we mentioned in our last post on the future of programmatic advertising, May 25th, 2018 marks one of the biggest changes in the programmatic industry with the newest iteration of the General Data Protection Regulation (GDPR) being enforced by IAB Europe. It will improve data security, increase transparency, but most importantly ensure that all parties – DSPs, PMPs, brands – are all held accountable for best practices in data transparency.
The question on many of our minds is: will GDPR be enough to build full-trust?
Here at the War Room, we're not worried about the coming GDPR update because our programmatic is constantly being updated to follow the highest standards.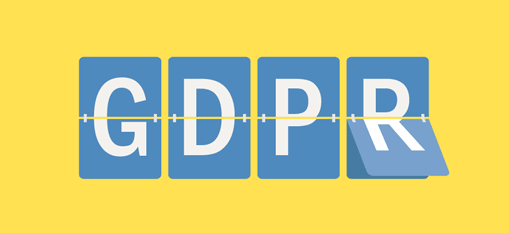 As a result, we've developed these 4 steps you can follow to ensure you build the highest level of trust possible with your customers to ensure transparency and improve your programmatic results.
Constant Publisher Contact
Are you keeping constant contact with your publishers to make sure your bidding model is clear? Your clients need to know where their budget is going at all times: which channels it's spent in and the results it drives. Much like the barriers between media and creative teams being broken down, the coming GDPR update forces more transparency in the programmatic process – from start to finish – which is a good thing.
Instead of split testing (which can be labor intensive), look to at the placement reports of your PMPs to determine which publishers are best for your purposes. With programmatic, no inventory is guaranteed; instead of traditional direct buy with publishers – which can get sticky – leverage PMPs to get access to the best inventory, without the price tag of traditional buys.
Through monitoring real-time bidding analytics, you should have a good idea of where your ads are performing and where they aren't: multiply your return in the short term by monitoring your minimum bids at least twice a week.
Tested, Dynamic Creative
The rules on creative we've highlighted through previous blog posts on Google's Expanded Text Ads, Facebook's Carousel Ads, and others; however, implementing dynamic creative to your programmatic ad efforts are worth mentioning.
According to recent data from ComScore, after viewing online video ads, users were 64% more likely to make a purchase opposed to other ad types. Video ads tend to generate double the engagement than traditional banner ads; with programmatic, dynamic creative is automated and trigger driven by end-user action, containing conditional content with personalized data points from:
Weather
Previous content viewed
Location
+ more
To achieve personalization at scale, especially with programmatic, be sure to leverage dynamic creative options with the data points above and split test your campaign(s) where possible to determine what changes needed to be made to visual design + copy. By combining the power of a DSP with the audience management capabilities from DMPs, expect boosted campaign performance.
The Power of Hyper-Segmentation
Guess what? Your marketing funnel is dead. Or rather, the old marketing funnel is dead: instead of the simple AIDA model that ended at "Action," the funnel now extends towards adoption, retention, expansion, and advocacy.
That said: does your programmatic model serve ads and creative that genuinely fulfill customer needs and represent your brand values? Is it the right context? One way to make sure is through the power of segmentation.
Personalization at scale is achieved through dynamic creative and also through segmenting lists based on points in the funnel, interests, and more. Use segmentation by interests, for example, to develop awareness and high-level behavioural campaigns at the beginning of the funnel, which leads into dynamic remarketing ads with specific products related to those interests, and/or opportunities to visit a cart with the product pre-filled in.
Be Mobile-Minded
Speaking of the GDPR, IAB Europe estimates that within programmatic cycles, 9 out of 10 smartphone users used their phone at some point in the process. Combined with the estimation that 75% of U.S. end-users are willing to make purchases on their phone (according to eMarketer), it's a no-brainer that your programmatic efforts should have targeting setup specific to mobile.