Sure, analytics are great to have – but how do you use them to further the success of your campaigns? 
What do they actually do?
As of 2016, this is the question you should really be asking.
In the digital age of marketing, ROI, CTR, impressions, clicks, likes, shares and more are all the rage; decades ago, terms like data-mining analytics, SEO analytics or Insights weren't a thing.
With advertising and marketing primarily running in a digital funnel, having the right data for your services is everything.
How many impressions are your Twitter posts generating?
What's the engagement looking like for your LinkedIn page?
What on Earth are you spending on your ad budget for your newest AdWords campaign, and how can you maximize said budget?
Your landing page: to click-through, or not to click-through?

These are just a few of many questions that arise while mining your analytics and running the numbers.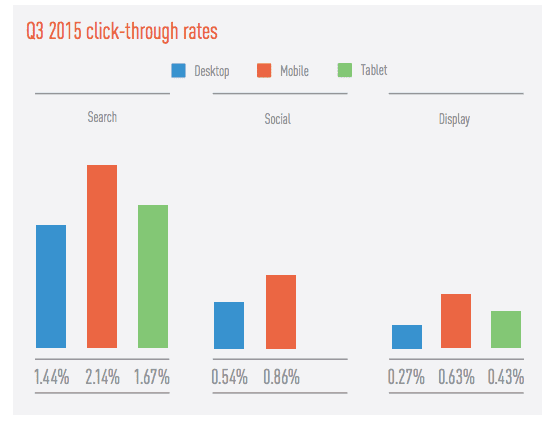 The overall question we ask ourselves, regardless of the data collected, is:
How can we use this data to implement changes in our marketing that benefit our company?
In "Numbers On The Board," we'll illustrate how exactly you can use your analytics to make these changes within 3 realms to boost your marketing: Click-Through Rates, Impressions and Quality Score.
Numbers don't lie; if you don't have the analytics you need–get them. If your agency isn't giving you these metrics, you should be demanding them.
Our only friends best friends at Wikipedia describe analytics as the "discovery and communication of meaningful patterns in data," ie. meaningful. Aside from portfolio and risk analytics, to name a few, we're specifically talking about digital analytics within the realm of marketing optimization in this article.
Regarding analytics, apps, and programs for tracking data include:
Facebook Insights
Twitter Analytics
Google AdWords/Analytics
Iconosquare
LinkedIn Analytics

And many, many more. The overall goal of various analytical systems is to determine things like engagement, impressions, conversion rates, click-through rates, shares, likes, etc.
With these values, we can segment the data by things like geography, time, gender–heck, even preferences–in order to determine changes that have happened over time due to according changes in marketing approaches.
Whether it's keyword choices, UX/UI on a landing page or mobile optimization for ads, the data collected helps us make changes that will further our marketing efforts, in turn leading to better conversion rates, click-through rates, and more.
And THAT, is why we're here.
Click-Through Rates & Analytics
Simply put, a click-through rate dictates how often a viewer clicks through to your website through a third party app, ad, banner or search engine. Mathematically, it's clicks/impressions to generate a percentage:
In an AdWords campaign, each ad and tab has it's own click-through breakdown. Overall, you can use high click-through rates to determine which keywords are working for your services, and which ones aren't! By adjusting keywords and landing page elements like UI, visuals, headlines and wording on your CTA, you can improve click-through rates across the board of your ads and campaigns.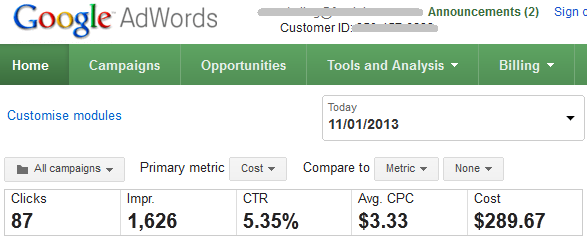 First impressions really ARE everything–especially when it comes to analytics for Twitter, Facebook and other social platforms.
In the context of digital advertising, an impression is when an ad or piece of media is fetched from a search engine, app, or extension of search engines like the Google Display Network.
Differences in impression counts can be quite useful to track the reach of your ads and campaigns; take impressions counted through Facebook Insights, for example.
By adjusting keywords in your posts, demographic settings and/or content, you can improve the number of impressions that you achieve and thus, extend the reach of your content to broader audiences. Score!


Quality Over Quantity (Score)
Ahhh, quality score: the most overlooked aspect of any keyword/ad campaign.
To refresh your memory, quality score measures the quality of your ads based on a number of factors: Expected CTR, keyword relevance, and overall landing page experience.
As a metric, quality score is easier to understand; with scores ranging from 1-10, a higher quality score is key for a few things: creating a quality experience for the user, and simultaneously lowering your cost (CPC) on keywords for better ad budgeting. Not to mention better ad positioning on Google Search pages!
Who doesn't want more money? You do. We all do; especially in the realm of online ad buying.