Wow, did 2021 fly by or what!
The holiday season is coming–that means Black Friday, Cyber Monday, Boxing Day etc. are all lined up for the end of this year, and consumers are ready to shop.
A survey conducted recently showed that 55% of consumers plan to shop for the holidays BEFORE Thanksgiving! So by now, you should be building out your holiday digital advertising strategy to reach them in time.
Some of our previous blogs covered practical tips on creating promotions and enhancing shopper experiences:

In this blog, we will focus on ways to spruce up your holiday advertising! We'll share the same data insights into consumer behavior and eight tips to capture your audiences' hearts and drive more sales. Read on!
Digital Tips & Insights to Drive Holiday Sales in 2021
Jungle Scout presented an in-depth look at holiday shopper trends. They identified, in order, where early holiday shoppers will look for products online:

Some other takeaways are:


1 in 4 people are planning to spend more on Christmas this year (compared to 2020)
60% of people say they would consider purchasing a product that is recommended to them by brand or influencer content (on TikTok, Youtube, or Instagram)
Ensure Your Website is Optimized for Mobile
The purpose of a website is to educate our audience about a company's brand and its products and services and drive sales. It's your company's best, around-the-clock salesperson!
Why should you optimize your website for mobile? Well, take a look at these astonishing statistics about mobile eCommerce from TechJury:
By the end of 2021, mobile eCommerce sales will hit $3.56 trillion
67% of all eCommerce is done through mobile
By the end of 2021, 73% of all eCommerce will be mobile!
79% of smartphone users have made a purchase on their mobile device
Mobile optimization is a no-brainer for eCommerce or B2C companies. But the same principle still applies to any company trying to increase brand awareness or generate more leads. Your website is sometimes the first destination after someone clicks on your ad, and first impressions are everything!
To drive more online sales, mobile optimization has to be part of your website strategy!
Note that some elements on a page may require different dimensions for tablet and mobile. Be sure to create a seamless user experience, no matter how the user is accessing your site.
Create a Specific Promotion and Stick with It!
Whether it's Black Friday, Cyber Monday, or closer to the actual holidays, you're offering some great deals, right? Think about a promotion that offers great value and keep it simple.
You could then promote it through multiple channels to maximize Click-Through Rate and conversions. A multi-pronged digital approach is best. If you run seasonal promotions, reflect across all your ad channels. It can amplify your efforts when done right.
Imagine a user hearing your audio ad on Spotify that talks about your promo code, "BLACK FRIYAY" and then, later on, sees your retargeting Display Ads that further promote your ads. Having more touchpoints across different media will keep your brand top of mind.
Build a Dedicated Holiday Landing Page
Whether it's for Black Friday or Boxing Day, you might have specific products you want to promote. Why not build a dedicated landing page for it? Take some time to build out content that highlights the benefits and encourages users to convert.
If you already have a specific page for your featured items, make that your landing page instead of your homepage! Users won't need to sift through a lot of content or get distracted.
Here are some tips for your landing page:
Create a sense of urgency by emphasizing the time-sensitivity of your offer.
Ensure your CTA buttons are mobile-optimized so users can interact with them even on a smaller screen.
When designing any banners, be mindful of your text size as it should still be readable when switching from desktop to mobile (and vice versa).
Minimize the touchpoints from product pages to checking out. The easier, the better.
Be sure to showcase your seasonal promotion and have it visible throughout your website.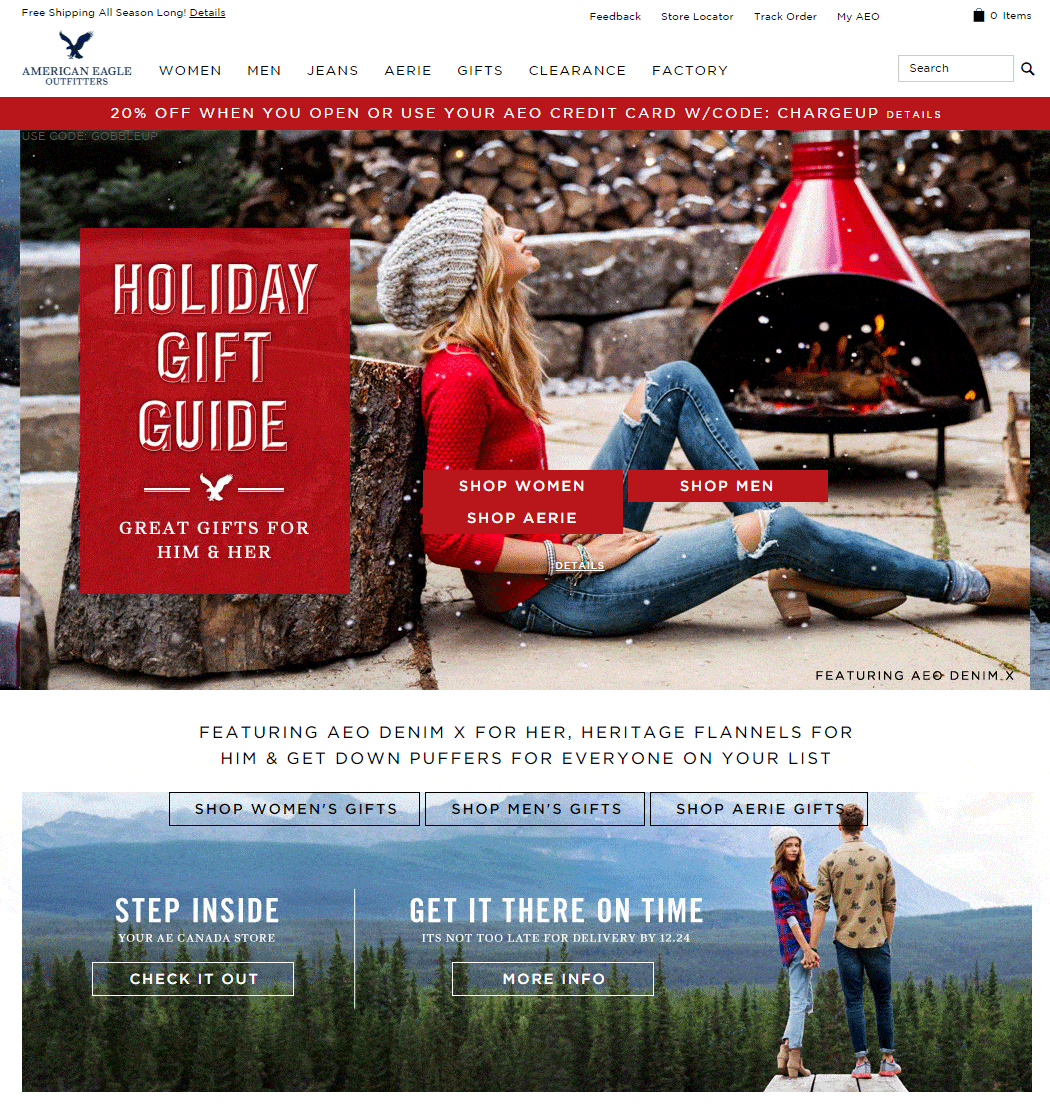 Drive Website Traffic with Existing Assets from Social Media
Let's say you had a post on Instagram that performed well last holiday season.
Now, thanks to programmatic ad tech, you can serve it as a display ad across the entire display network! This means people who don't follow you on Instagram or haven't even heard of you can see your awesome post if you choose to target them.
This is called Social Display Ads.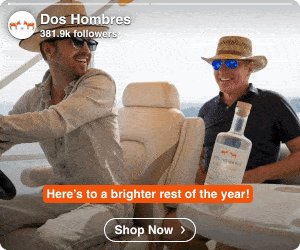 It saves you time and money because you don't need to design any new visuals. You'll get more time to focus on the rest of your holiday marketing efforts, all while knowing you're showcasing your brand through proven, successful visuals.
Not to mention, the Click-Through Rate of Social Display Ads consistently outperforms regular display ads. It's an excellent option for retargeting.
Feel free to learn more about this option in our blog on Social Display Ads. Or, if you're interested, contact us today to learn more!
Have Fun with Your Email Marketing Campaign
Get creative! Aside from your holiday promotion being a center star, throw in extra, enjoyable content to spread the holiday cheer.
This could be a holiday-themed blog, a carousel of images, or you can get creative and share a seasonal recipe. Take this opportunity to get even more personable than any other time of the year.
As an example, we really like what Flippingbook did: they created an interactive flip book that includes their team's favorite recipes, playlists and to-dos for the Christmas season.
Boost In-App Purchases with Pinterest
Pinterest is a social media app people use to find ideas and inspirations, serving as a visual discovery engine. Popular topics amongst users include fashion, home, garden, and DIY. Brands and influencers also leverage the app to increase user engagement, website traffic, and eCommerce sales. Plus, it features direct in-app shopping options, and there are Pins for any niche you can think of!
Take a browse around for holiday-themed pins, you'll get a plethora of beautiful images, products, infographics, tips, and recipes! Pinterest is a great tool to get inspiration — see what brands are doing for different seasons and ways they are displaying their products.
Posting organic pins is a great way for people all over the world to discover your brand. But competition ramps up during the holiday season, so adding paid ads to your Pinterest strategy might give you that extra oomph.
Consider running a Collection ad, where you can showcase your holiday-specific offerings!


Use Snapchat & TikTok to Reach Millennials & Gen Z
Snapchat and TikTok's user base is primarily made up of Generation Z and Millennials. These demographics combined have a global spending power of a whopping $4.4 trillion — and that amount is only going to grow.
Show off your brand through vertical video formatted ads. Your brand will be accessible at their fingertips!
Did you know that 72% of users on Snapchat expressed that they plan to shop on Black Friday and Cyber Monday? Snapchat revealed data that Snapchat users will spend 1.6 times more than a usual shopper during the holiday season.
Here is a video Snapchat released that dives deeper into how their app drives results for the festive shopping season:
TikTok released their 2021 Holiday Guide. Take a look at some insights unique to their business:



A success story with TikTok is Dr. Squatch. They are a brand that sells natural soap and grooming products for men. Their target demographic is younger men, and they found it challenging to reach them through traditional channels like television commercials. Their marketing team chose TikTok as a channel to dive into. Their Chief Marketing Officer, Josh Friedman, says:
TikTok is unique because it has grown significantly, especially among younger users, and we want to talk to that audience in the right place with the right content.
We invest heavily in reaching new customers through social media advertising. Our advertising strategy is to balance investment in core advertising channels with experimentation on new high-growth, high-potential platforms.
As of November 2021, the brand has put $3.6 million toward TikTok ads so far and has seen about 10 to 15% of new customers come directly from TikTok!
For a campaign of a shorter flight like the holidays, consider thinking outside the box and trying out new channels!
Check out our blog, "How to Choose the Right Advertising Channel", to learn more about what channels might work best for your business goals.
Use Snapchat & TikTok to Reach Millennials & Gen Z
It doesn't matter what channel you're running; it's always best practice to look at your past ads and their performance. What has worked for your brand previously? Which headlines, content, or call-to-action enticed your audience most to make them take action? These are all actionable insights you can utilize and optimize your ads.
Some minor tweaks to your existing creative library could work too. Some quick examples to consider are:
Cropping the image in a different angle
Use a photo from the set you hadn't used before
Update the text design on the image
Update your offering
Feature last year's most successful image no in your ad but on your landing page

Or, you can A/B test last year's winning headline with a new option this year and experiment with what language delivers the best results. Do note that the earlier you get to testing, the better. Because you'll already have your winning combo fully optimized as we enter the primetime holiday season, wham, bam, thank you, ma'am!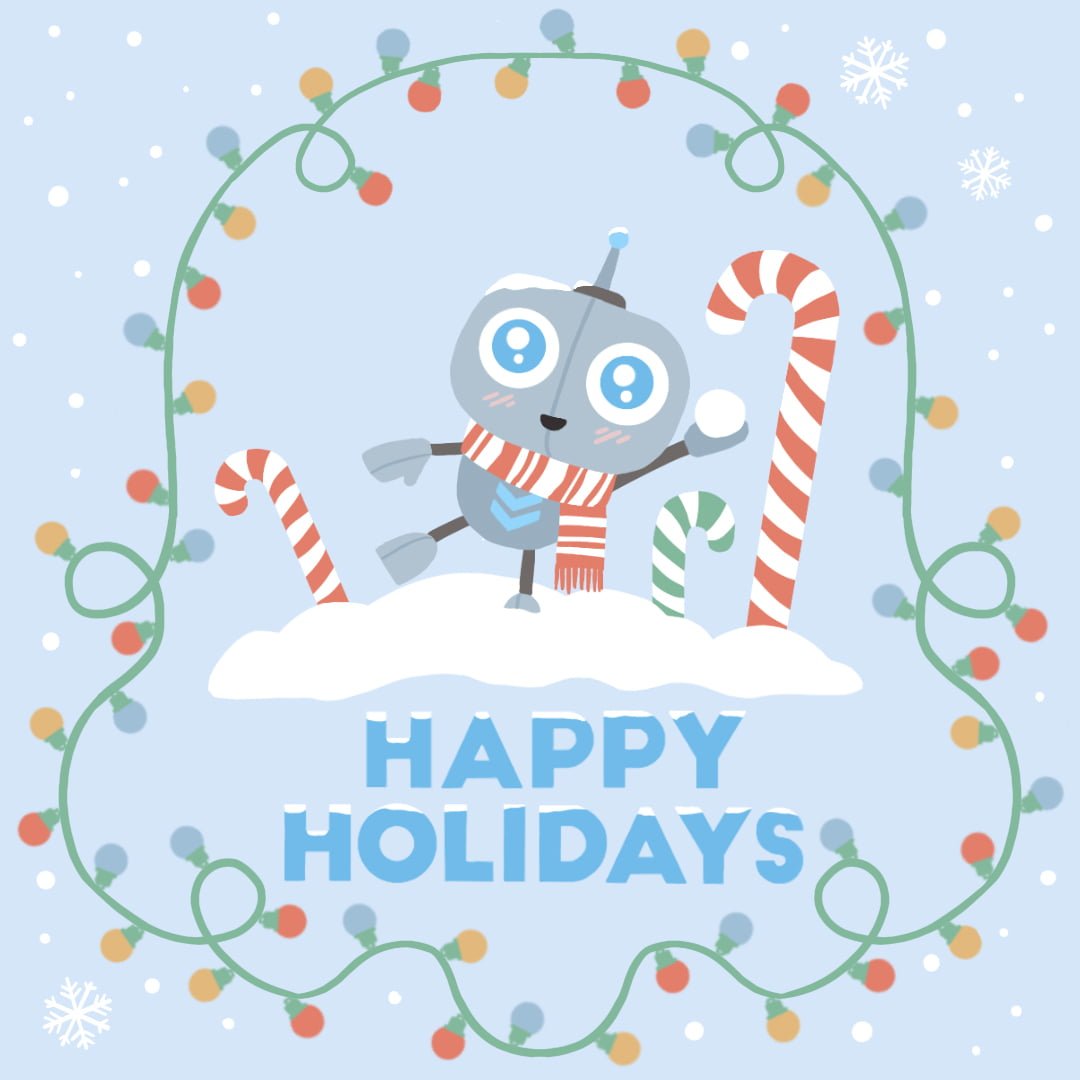 Say hello to customized advertising strategies that convert.
Get in touch with our programmatic experts today!