With everything going on in digital last year, were you aware of the facebook algorithm updates made in january that changed the way your stories rank on your audience's news feed? Learn more about facebook's algorithm updates here..
Showing audiences stories that are of the highest relevance and authenticity to their interests every time they visit facebook.

In this article, we'll break down what those specific updates were, and how it now affects your content ranking for your audiences' interests!
Facebook is an ocean of posts and content; Facebook's algorithm helps to make sense of those posts and only deliver which posts make sense. Think of it as the same type of logic behind retargeting after visiting an eCommerce store; normally, you'll be shown ads and imagery that reflect previous search history related to your visit.
Facebook aims to work the same way in terms of relevancy, delivering ads and content that are relevant to your prior engagement and trends.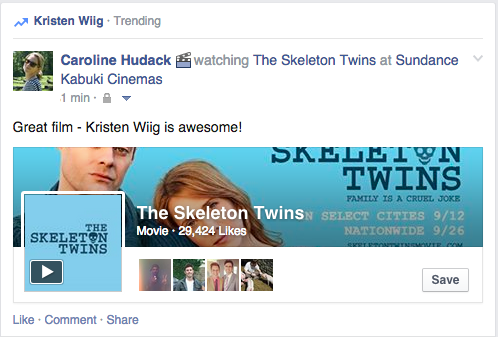 Trending content is usually more relevant to user interests.
The result of these changes includes less misinformation, less click-bait material, and less spam. Additionally, it's holding content producers and advertisers to a higher standard of accountability regarding delivering relevant material – minus the curiosity gap-based headlines.
Here is a breakdown of the most important points behind the algorithm change that affect you as a Facebook user and/or business on Facebook:
Real-Time, Trend-Based Content


By the time you read this, the 2018 Superbowl will have passed (and by our estimates, Patriots fans will be happy ?); if you were on Facebook during that time, did you notice anything different?
Facebook's algorithm updates as cognisant of the importance of delivering the right content at the right time in your newsfeed; considering the dollar amount spent on Superbowl advertisements ($5 million just to air on TV and another million + for marketing said ad)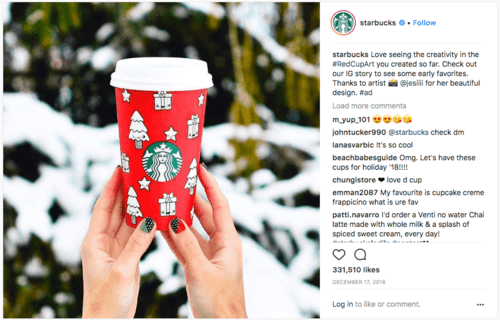 A perfect example of a brand leveraging the power of timing with their marketing is Starbucks; around the holidays, Starbucks revolutionizes the layout of their stores, menu options, and cup designs to revolve around the festivities, increasing its relevance to customers. In fact, it's estimated that Starbucks' revenue goes up by 13% during the holidays based on their time-sensitive efforts.
Tl;dr: if the content has a better ranking, it will more readily show up on your news feed. How does Facebook determine content ranking? Although Facebook's algorithm is based on a myriad of factors, there are three main ones:
Affinity Score – how connected a user is to the content presented in a news feed
Edge Weight – the number of comments, likes, and engagement a post has, deeming it more likely to be higher quality and relevant
Time Decay – as stories become older, they lose points.

Thus, content deemed as authentic, engaging, and recent ranks higher than content considered deceiving through negative user-feedback, content generating less engagement as a result, and out-dated.
Add practical value when it comes to your content. Not only does this improve your ranking from an authenticity standpoint, but also engagement, since users derive genuine value from it.
Take for example Family Fresh Meals; a food blog that focuses on family-based recipes: their page is filled with content that provides healthy, quick recipes for families of all sizes. The bulk of content they put out contains practical recipes that users can not only use, but then review later on Family Fresh's Facebook page.
Facebook videos are now ranked through watch time and engagement.
Facebook algorithm updates are reflected in changes in video ranking as well: now, longer format videos with higher completion rates and watch times will rank higher on your news feed. Again, this is a matter of content relevancy: if a video is watched until the halfway mark or more, it is deemed as "relevant."
What does that mean for businesses? Check your Facebook analytics on your videos: if your watch-time is low and has low completion rates, then it might be time to go back to the drawing board for shorter, more snackable pieces of video content.
The king of video engagement: The Rock. >>
Tip: leverage Facebook live videos! Speaking on watch times and real-time relevancy, live-streaming on Facebook is still an engaging format for users and Facebook business owners alike. In fact, Facebook Live videos are watched 3x more than regular videos.
Overall, Facebook algorithm updates are nothing to worry about; aim to produce content that genuinely engages your customers with practical calls-to-action and value, timely/relevant material reflective of trending information, and shorter videos that increase the likelihood of better completion rates and watch times.