With a single day's worth of #ad posts on Instagram containing up to 50% fake engagements and over 97,065 of those comments being made by bot followers, it's safe to say that influencer fraud for sponsored posts are a real thing that heavily skews engagement metrics, impressions, and most importantly: where your advertising dollars are going.
Editor's Note:
InstaFraud, influencer scams, Instagram pods, social media influencer fraud: call it what you will, but there's a big problem in our industry right now when it comes to social media advertising and marketing – specifically with paid influencer efforts.
Essentially, Influencer Fraud occurs when social media "superstars" with massive followings hustle brands for advertising dollars and make brands believe that their investment dollars are generating engagement, CTR, likes, comments, and ultimately dollars returned in profit to their business.
Meanwhile, Influencers are resorting to Instagram pods, bots posting generic comments, buying followers, and more to give the impression that results are happening for #ads and #sponsored posts.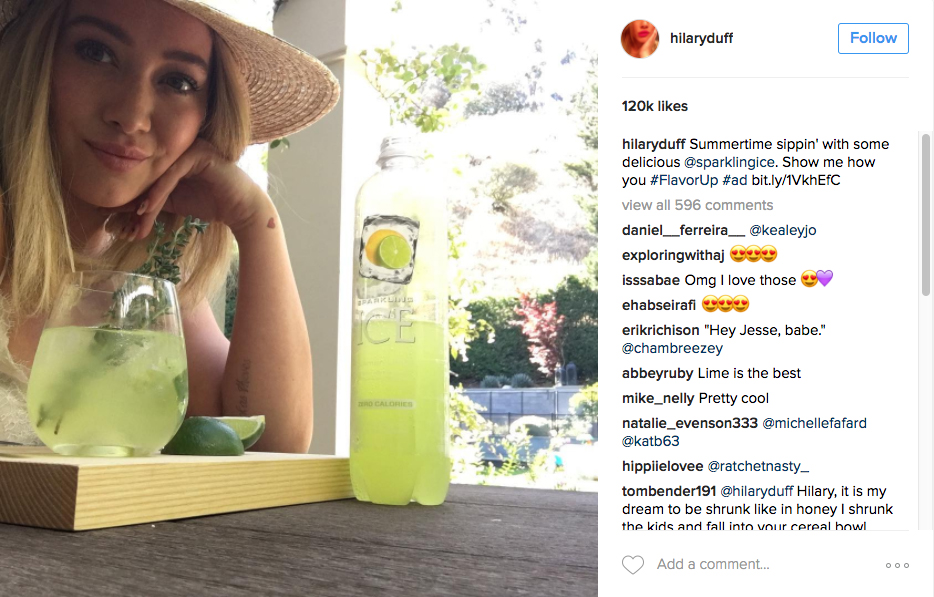 Research by Sway Ops found that out of 2,000 posts, an average of only 36 sponsored posts made per day contained no Instagram pod activity, fake comments, fake likes or uneven ratios of bot followers to engagements. While there's still debate over what specifically constitutes as fraud among industry leaders, here's a general list:
Paid-for fake followers
Instagram pods – fake activity through likes, comments, and engagement
Not actually creating genuine posts (using stock images for photos, etc.)

Instagram pods consist of Instagrammers—up to 30 at at a time—that work with each other to comment and like each other's posts — hacking Instagram by "boosting" engagement, although artificially.
Although buying followers, likes, and comments clearly violates Instagram's community guidelines, scammers are getting more sophisticated by the day; some Influencer Fraud scammers are paying third-party API's to make their accounts automatically like and comment on other photos, engage with other accounts, and more. 
It doesn't really matter because both accounts are fake. It even says so in their bio.
Take these two Instagram influencers, for example, Amanda Smith and Alexa Rae.
While Amanda loves to travel, loves photography, and has 31.6k followers, while Alexa has 51k followers and equally, if not more so loves travel…
What Influencer Fraud Means to You
Nick Waken, the founder of Mediakix, estimates that in 2017 alone, $1 billion was spent on Influencer advertising. Considering the prevalence of influencer frauds in the industry, it begs the following question for brands moving-forward:
Where is your money going to with influencer marketing?
Especially with Gen Z marketing efforts – the generation glued to YouTube, Snapchat, and Instagram. Considering the fact that most of Gen Z and millenials are paying more attention to YouTube series like the #GaryVeeShow vs. traditional media outlets like cable, it's important to know where your dollars and brand attention are going.
All things considered, how do you as a brand/company avoid influencer scammers and combat influencer fraud? Here are a few tips for combating the traps of Instagram and influencer fraud – consider it a survival guide for the great digital beyond!
The best way to combat influencer fraud is to detect scammers before you even get to the point of giving them your advertising dollars. Here are a few surefire signs to look out for when scouting authentic influencers:
Stock photos — are these influencers using images you know they've taken? Or does every image look a little too perfect to be true? #ad
Follower spikes —ever seen an influencer have a massive spike in followers, almost overnight? Perhaps multiple times, almost equally spaced out? Unless said influencer is wicked talented, running contests, and social media strategies that are authentic, it's likely they're buying followers.
Skewed engagement — generally speaking, comments represent 2% of engagement on FB, IG, and Twitter. Do the apparent likes and comments look strange for having such unusually large amounts of followers?