The Countdown to Expanded Text Ads
Out with the old, in with the new… In other words, Goodbye Standard Text Ads, Hello Expanded Text Ads!
That's definitely an old adage that folks are apt to use when describing the New Year and all the changes they're planning to make for themselves. I suppose the folks at Google down there in San Jose might be saying the same, as they're planning to retire their old Standard Text ads early next year.
Google Search Ads have pretty much been it when it comes to putting yourself in front of prospective customers online (Interested in learning about Google vs Bing search engines? read this article).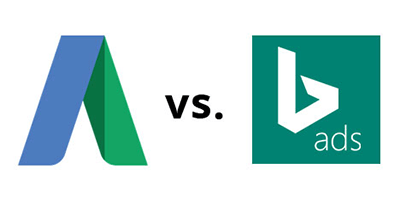 They're great, and proven effective. That's not likely to change, but what is changing come January 31st 2017 is that Google will now only support their new and much improved Expanded Text Ads, and no longer support their traditional Standard Text Ads.
So let's make it simple for you to understand. Up until now, with Standard Text Ads, you had a 25-character maximum for your single headline, and 35-character maximums for both your display URL and your description line.
Now, with Google Expanded Text Ads, you'll be able to create TWO headlines with a 30-character maximum for each, and instead of a pair of 35-character description lines you'll be able to create one nice & long 80-character description line that really allows you to be more direct and thorough with descriptions of your products and/or services.
Further, you'll now have a display URL that is automatically extracted from your final URL. How's that relevant? Well, it ensures the accuracy of your URL – very important if you want to be certain your click-throughs make their way to where you're intending to have them land. You're now able to customize your URL path with ETAs too.
So with almost 50% more ad text available and an additional headline, Expanded Text Ads are far more thorough and extensive for connecting you with users and driving more, qualified clicks to your website. Early reports indicate that Expanded Text Ads are seeing CTRs increase by as much as 20 percent, and it's ALL about click-throughs with your search ads, isn't it?
Last but not least, Expanded Text Ads will show across all devices uniformly and wrap automatically based on device size.
Actually, wait a moment – there's one last super important detail to share here!
While it doesn't directly relate to their new ETA ads, Google's decision to do away with right-side sponsored ads in favour of consolidating 4 sponsored ads at the top of the organic listings is something search ad users should take note of.
In addition to the 4 ads up top, there will also be 3 at the bottom for only 7 in total. This is in comparison to the 10 that could previously be found between the top and right-side on a Google SERP.
Needless to say, the competition for those top 4 spots is going to be increasingly fierce, so what do you need to do to improve your ads chance of securing a spot?
The Answer: Make sure your quality score is killer. 
As Google's new changes now make it more important than ever. This isn't a simple process, but to briefly review some of the most important requirements, you should be:
Making certain you've got a quality landing page with relevant content
Ensuring your ad copy is strategically written and fully optimised
Reviewing your CPC strategy so that your click-through rate stays up
Research and choose valuable keywords to keep your ad 'up high' as much as possible – go heavy on low-competition, highly-searched keywords (cost less – better results)

Here at War Room, we're expertly familiar with how to improve your Quality Score and our programmatic ad buying platform is pretty much second-to-none when it comes to getting the absolute most out of your digital advertising campaigns.
Contact us and let's undertake a thorough analysis of your ETA search analysis to make them much more effective, because – ad age time again – the early bird gets the worm!