In 2016, consumers are more aware than ever when it comes to sub-par advertising. Click-through rates for banner ads have fallen to <1%.
It's no secret–in the past 10 years, the landscape of advertising now reflects an on-the-go lifestyle for the architecture of modern society.
There has been a huge shift in perspective from traditional print, TV, and radio advertising to what we know today; mobile-optimized ads, social ads on Snapchat, Facebook, etc., and our favourite…
Native advertising.

And it's not just our favorite; among native ad users, the impact is quantifiable and surprising:
People view native ads 53% more than display ads
70% of individuals (including yourself) would rather learn about products through content as opposed to traditional advertising.
Purchase intent is 53% higher with native advertising

Basically, people would much rather take native advertisements over any other type–any day of the week.
Combined with the innovation of mobile advertising, native ads are essential towards quality content being seen and clicked on.
Why? Because like we've touched on before in our previous post, no one enjoys being blatantly advertised to.
Native advertisements are unique as sponsored or promoted posts within the user interface, coming across as fluid and intuitive to the user experience; as opposed to display ads which can interrupt the seamless experience that users are supposed to have.
Overall, native advertising is a win-win for consumers and advertisers alike; consumers learn about brands and products through a richer, intuitive experience, while the important things like brand engagement, conversions, and Click-Through Rate (CTR) soar.
Need assurance? Forbes estimates that native advertisements containing rich media can boost conversion by as much as 60%.
Aside from what we've touched on before, did you know that there are different types of native advertisements? From the Buzzfeed-esque ones to the native ads championed by Nike–we're about to give you the only playbook you'll need to put some serious numbers on the board when it comes to consumer analytics, a-la native ads.
Native Advertising: The Playbook
The types of native advertisements include:
Recommended Content
Promoted Content
*In-Feed Units
In-Ad With Native Elements
Paid Search Ads

Each type has it's strengths, based on your intent and overall advertising goals. Essentially, each type of native ad type is highly contextual in nature.
Recommended Native Advertisements

As it sounds, recommended native ads are often encountered as widgets that read "Recommended For You" or "You Might Also Like…".
Essentially, this is content marketing for lead generation 101.
Strength: Recommended Native Ads via widgets are likely to be successful for boosted click-through rates because they are based off of related consumer interests, especially if paired with a killer headline to grab your attention!
The key with recommended ads is to deliver them through the correct vehicle; after all, who are you more likely to click a recommended ad from–Buzzfeed, who takes enough of your time anyways and is usually bang on with your interests, or some other obscure publisher?
Buzzfeed. Buzzfeed always wins. Damn you, catchy curiousity-gap headline.
Promoted Content: Boosted Native Ads
If you operate an e-commerce section for your business, then promoted content is the way to go. On category pages, promoted listings can be used to feature sponsored products to get specific brands or products at the front of the line which you desire to sell first. Whether services that are for a limited time, products which have an expiry or brands that you have a special with–promoted content can help get them out.



Platforms such as Etsy, Amazon, Foursquare and Google (duh) all use promoted content to peak your interests and get the right products/services for better conversion rates.
In terms of what we've written about native advertising previously,  The Advertising Institute has touched on native advertising from the context of in-feed units, the most popular type of native advertisements.
By definition, in-feed native ads promote sponsored or promoted content within the index of natural articles, commonly known as a "feed."
In-Feed native ads embody the biggest advantage they have over more traditional ad types; by showing up as a part of your regular feed, they are much less obtrusive than display ads to the overall user experience.
Integrating seamlessly as an editorial style form of advertising, in-feed units are actually enjoyable to read.
Take these two examples of native advertising from Nike and GE: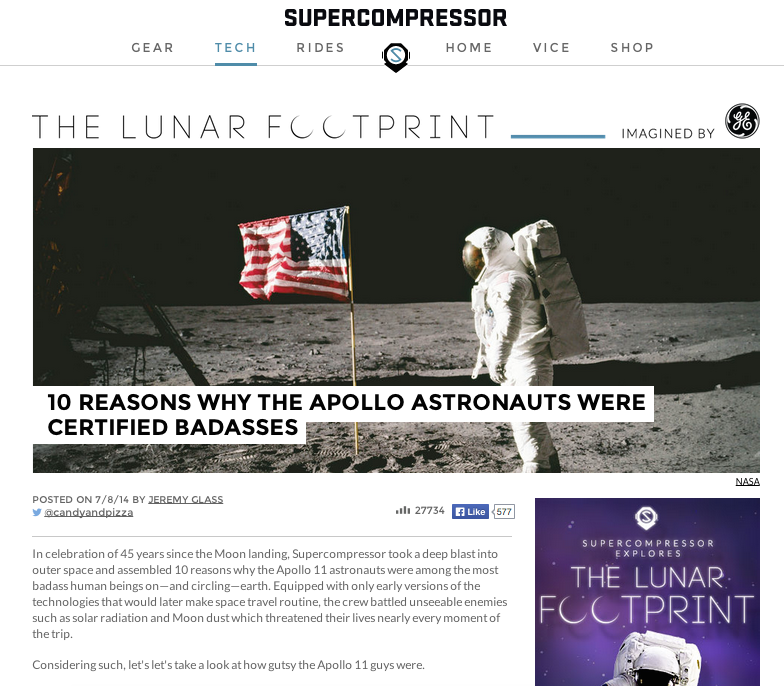 Thrillist teaming up with a company like GE is unexpected but is exactly the type of move a company like that should make. Why? It's the perfect way of opening up a traditionally older demographic for appliances to younger audiences that are familiar with Thrillist and engaged with their services. Everyone wins.
The disclaimers are small, but these are sponsored posts–paid for ads. That aside, these are well-written pieces of content that don't interrupt the user experience but enrich it.
A paid placement attempting to look like an article? With many advertisers putting out quality content in a seamless, integrated manner–you'd never know the difference.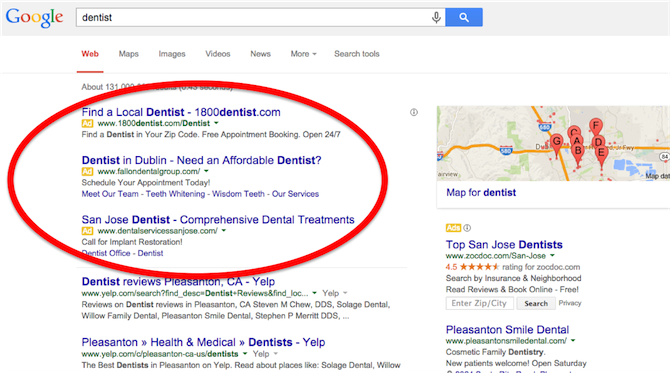 Paid search units were some of the first types of native ads to be successful, and helped propel Yahoo to their recent success under the direction of CEO Marissa Mayer (a huge native ad enthusiast).
These are the direct-response, paid ads that appear as part of your organic search results; the key distinguishing point is that they are labeled as "Sponsored" posts.