Fact: Women are driving the web this holiday season. With Hatchimals, the Nintendo Entertainment System, and Baby Alive topping the 2016 holiday gift wish lists–do you know the trends that will define the holiday shopping rush?
Smartphones have become consumers' trusted shopping companions. Mobile shopping searches surged in 2015, passing desktop for the first time on Thanksgiving and Black Friday. This year for the 2016 holiday season, supershoppers continue to turn to their phones for research and purchases.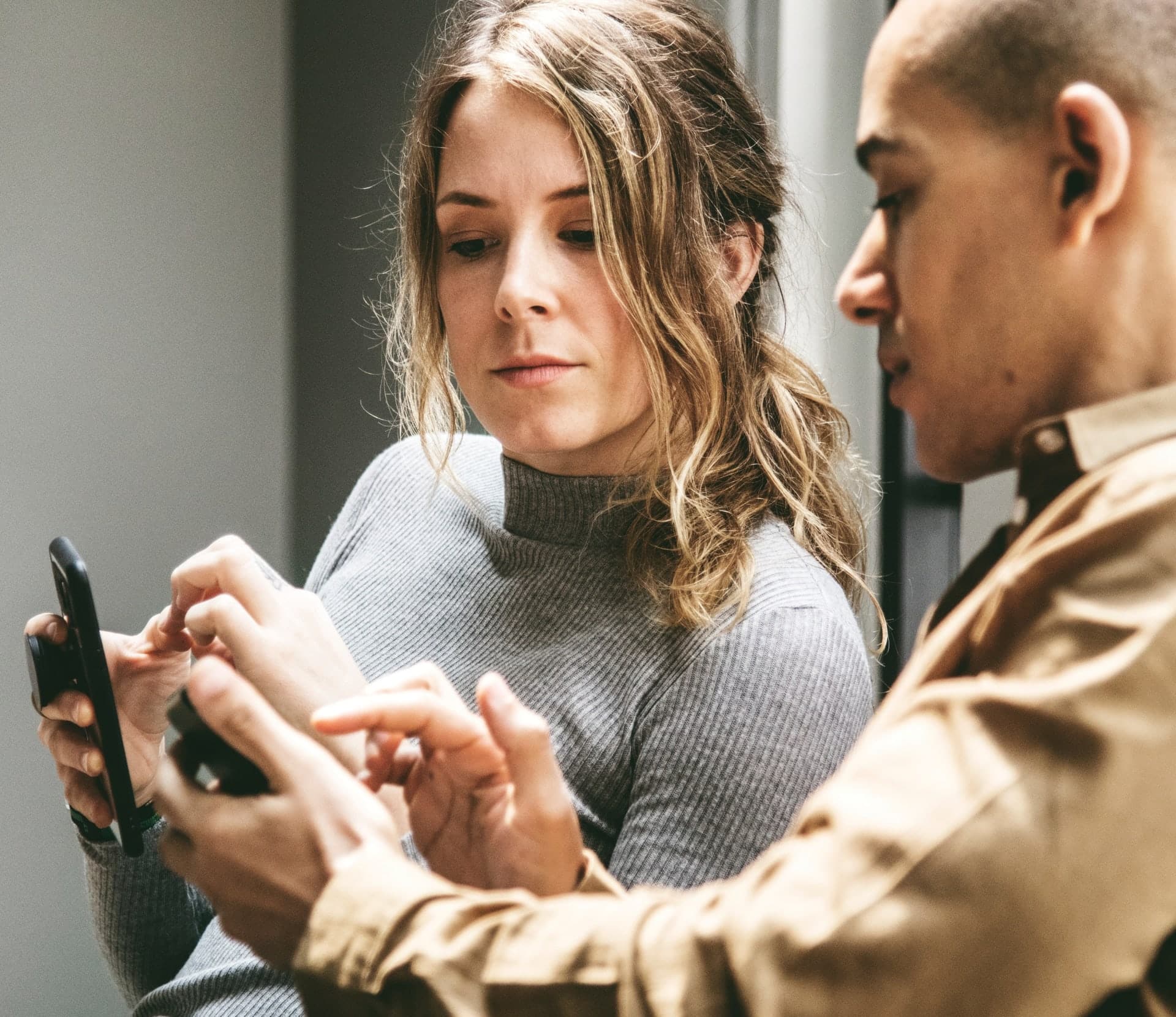 In fact, for many consumers, smartphones have become a "door-to-the-store." And that is particularly true during the holidays. Seventy-six percent of people who search for something nearby on their smartphone visit a related business within a day.
As we head into one of the busiest shopping weeks of the year, Google data reveals how consumers will shop during the 2016 holiday season, and what they'll buy.
Women purchase early, Men play the waiting game for the 2016 Holiday Season
Women drive the mobile web, searching for and buying products at twice the rate of men throughout the holiday season.
Before the obvious "What else is new?" comment, consider the following:
During the week of Christmas, men are more likely to complete their mobile purchases.
Hatchimals and Nintendo top shoppers' gift lists this year
Consumers are already on the hunt as we speak for the 2016 holiday season. Top trending product searches for the first two weeks of November include the Nintendo Entertainment System and Hatchimals—that's right, stuffed animals that hatch.
TOP TRENDING PRODUCT SEARCHES FOR THE FIRST TWO WEEKS OF NOVEMBER:
Hatchimals
Nintendo Entertainment System
Baby Alive
Trolls
DJI Phantom 3 + 4
Sony PS4 Pro
Cozmo
Pokémon
Num Noms
RC cars
And while many shoppers can zero in on what they want, others search for inspiration and ideas. Last year, mobile searches related to "unique gifts" grew more than 65% compared to the 2014 holiday season, while mobile searches related to "cool gifts" grew more than 80%.
With all this information, what's a consumer to think? More importantly for you, what does all of this mean for your marketing campaigns as a business? Here are two essential tips on how to best navigate the consumer trends for the 2016 holiday season:
Stick to the Data, Think Long Term
Most marketers are busy obsessing over fourth-quarter goals – but you're different. You're thinking long-term and know that this is your chance to score customers that continue to purchase from you in 2017, perhaps becoming brand evangelists.
Over the holidays, take advantage of post-holiday analytics to determine the trends and campaign ideas that worked and the ones that didn't. Why?
By delving into the data, you can determine the specific touchpoints where consumers were truly engaged, thus maximising on those channels. On the other hand, examining your campaign performance channel-by-channel allows you to scale back on the channels that are underperforming, effectively doing two things:
Saving you time and money on your budget you can reallocate to other better performing channels
Improve your company's overall quality score, thereby improving the CPC/CPA rates for ads purchased!

Really, delving into your campaign analytics lets you make the necessary changes that will improve your bottom-line in the long run.
Dynamic Remarketing Is Your Friend
Over the holidays, customers will have very specific search parameters and keywords. Since most marketers are again, thinking short-term, they'll only structure their campaigns with keywords meant for the short term.
You, being the savvy marketer that you are, are already well familiar with dynamic remarketing from our prior posts. You, being the long-term marketer, are thinking about how dynamic remarketing will apply to your campaigns past the holidays!
Consider this: most advertisers are only planning for the holiday rush, until the end of December.
If you think about the vast number of consumers returning items and buying new ones, there is a wide-open opportunity for dynamic remarketing to effectively retarget consumers based on their interests and max. out on your post-holiday conversions. Score!
Take Netshoes, the world's largest online-only retailer of sports equipment and apparel: with dynamic remarketing during the Christmas season, they saw 30-40% growth in overall revenue.6
With so many users shopping online on various sites, dynamic remarketing with custom parameters and real-time bidding optimization is key.
Take it from AdWords themselves – when dynamic remarketing is paired with Target ROAS (Return On Ad Spend) bidding, the return can go up by 40%.7
Sources
1 Google Search Data, U.S., Nov. 2014 vs. Nov. 2015.
2 Google/Purchased Digital Diary: "How Consumers Solve Their Needs in the Moment," representative sample of U.S. smartphone users = 1,000, local searchers = 634, purchases = 1,140, May 2016.
3 Google Analytics, aggregated, anonymized data from U.S. accounts that are opted into sharing benchmark data; mobile only, shopping vertical, Nov. 15, 2015 – Dec. 31, 2015.
4 Google Shopping Insights, U.S., all devices, Nov. 1 – Nov. 13, 2016.
5 Google Search Data, U.S., apparel, home & garden, beauty & personal care, computers & electronics, gifts, toys & games, photo & video, Nov. – Dec. 2014 vs. Nov. – Dec. 2015
6 Netshoes Case Study – Google AdWords – "Netshoes Doubles ROI And Sees A 30% Increase Boost In Revenue Thanks To Remarketing" – Mar. 2014
7Google Support – "Reach The Right Audience At The Right Moment" – Google Internal Data, 2013