Wow–2021 is coming to an end. Where did the time go?
At the end of each year, we like to reflect and share what made us proud as a team. First, we'd like to share an infographic of our year summarized. You can think of it as War Room's own version of Spotify: Wrapped. We'll break it down into Milestones and Most-Read Blogs. Here we go!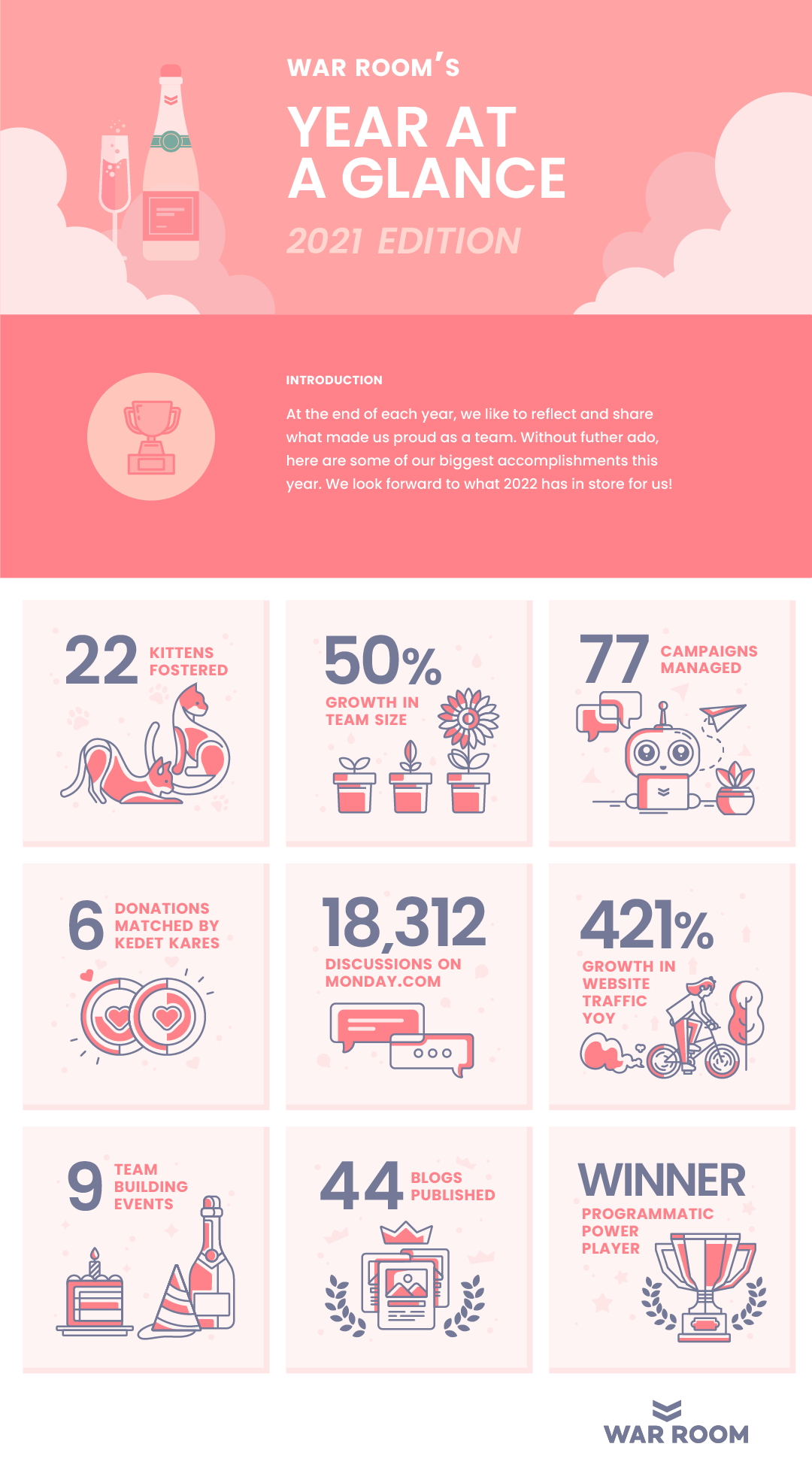 Now, we'll break it down into Milestones and Most-Read Blogs. Here we go!
Resiliency Amidst the Pandemic & Growing the Team
One of the biggest takeaways from the pandemic was learning to roll with the punches by staying calm and focusing on being solution-oriented. Consumer behavior and government mandates have ebbed and flowed since 2020. For our campaigns, it meant we had to apply more agility than ever.
As we grow as a business, we want to consistently maintain our high-touch customer service and provide an exceptional experience. That's why we actively grew our team by 50% amidst the pandemic to support our growing client base!
We love that we've been able to spend more time with our team now that everyone is double-vaxxed. We are excited to have more face-to-face meetings and enjoy outings like movies and outdoor potlucks. We have also introduced a hybrid working model to give our team members more flexibility in work-life balance.
To stay agile as we continue to expand our business, we are actively hiring. To learn more about careers at War Room, see our Careers page here.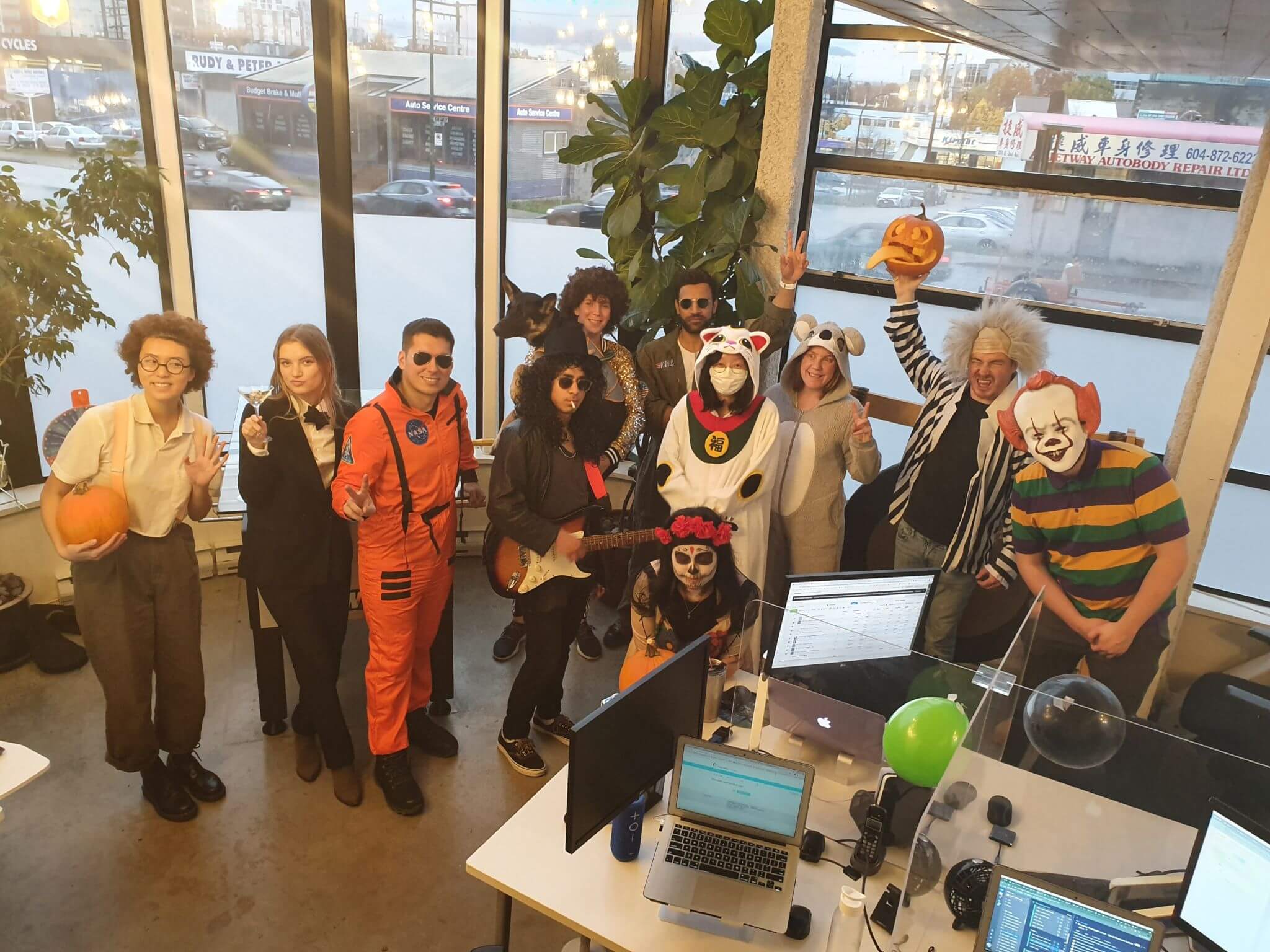 The people are the number one reason I love working at War Room. The management is great, they promote and sponsor ongoing personal and professional development.
Staying on Top of Shifts in the Digital Advertising Industry
As a team of digital nerds, we've been having fun applying what we know and are good at to what we don't know yet. This includes building our own solutions or workarounds for all the algorithm updates.
Take the announcements of Google's Privacy Sandbox, Apple's iOS 14's privacy policies, for example—the landscape is constantly changing! We are always on the lookout for changes that will affect the digital ad industry and proactively inform our clients, so they know what to expect and be prepared ahead of time. It gives everyone involved peace of mind.
Aside from our clients, we want to be a contributing peer in the ad industry, so we create blogs and resources to educate our fellow marketers with tips and action items to stay agile and deliver great ad campaigns all the time. This can all be found at the Advertising Institute.
Fostering a Record Amount of Kittens
In 2021, British Columbia suffered from heatwaves and forest fires, which meant more cats were in need of help. Throughout the entire year, we fostered a total of 22 kittens!
We've always been a pet-friendly office, but on top of that, we are a long-standing partner of local animal rescue organizations. We foster kittens in the office, care for and socialize them, so they're ready to be adopted into their fur-ever homes!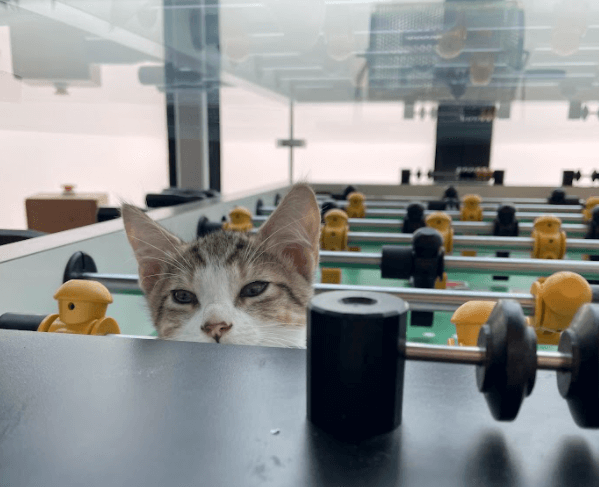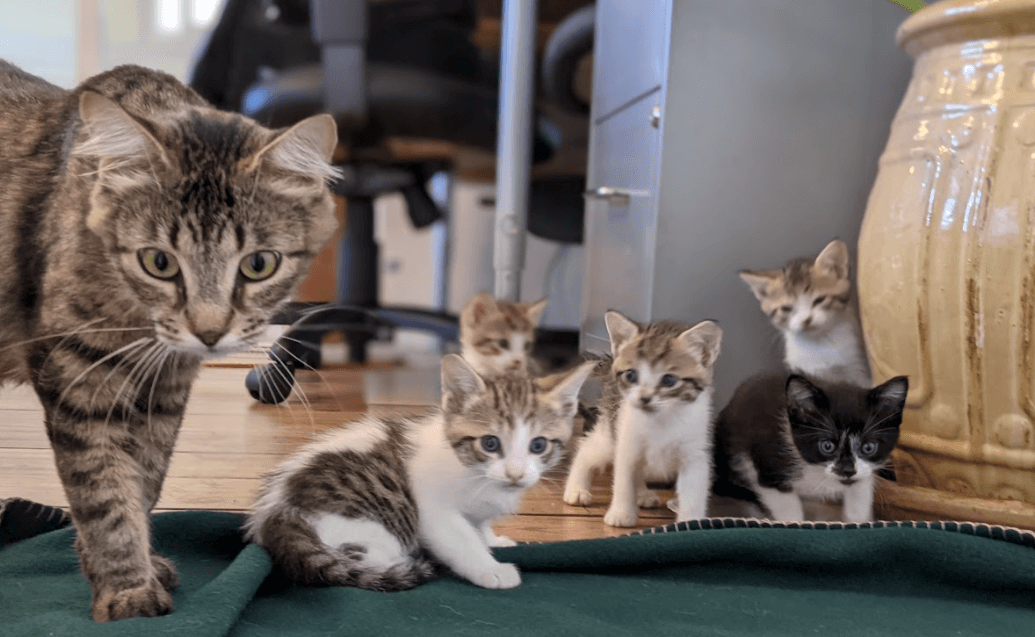 Launching In-House Charity Program, Kedet Kares
The pandemic has made us cherish the community we have around us more than ever before. That's why we looked inwards and thought about how we could help give back to those in need. Kedet Kares was the answer: a donation matching program for our team members and clients. They would choose a charitable organization of their choice, make a donation and we would match that to double the impact.
So far this year, we've donated to the Vancouver Food Bank, Make a Wish Canada, and Qmunity, to name a few.
Being Named AdExchanger's Programmatic Power Player
Refreshing the Brand Refresh & Redesigning the Website
As part of our growing team, we created a Brand Team that works on marketing for our agency. We've updated our brand with new colours, fonts and set brand guidelines in place. Next, we started working on redesigning our website.
We took our mascot Kedet into the third dimension for the first time! Check out our website to see how awesome it looks!
We also created a sidekick character named Kolbe the Goat. He is Kedet's best friend and is a wise and chill lad. When it's work time, they turn data insights into stories to help businesses elevate their advertising! They enjoy frolicking about, meeting new people, and learning about absolutely everything in their free time. They also volunteer in the local community to spread joy, truly embodying the core values of War Room: passion and service.
How do you like his look?
PS. Kolbe is a Baaa-chelor 😉
Trending Ad Channels in 2021
As an agency that focuses 100% on paid advertising, we pride ourselves on offering our clients access to 90,000+ ad publishers and an extensive list of channels to choose from. This year, we've seen these channels gain some popularity:
Social Display Ads: many of our clients have been loving this new, exclusively-programmatic ad format. It takes an existing social post of your choice and serves it as an ad across the Display Network. You get to save time and money from skipping the step of creating a new ad creative. Plus, Click-Through Rates for these ads have frequently been outperforming regular display ads. These are great for retargeting or when you want to run a short flighted campaign.
Digital Out-Of-Home Ads: 2021 has seen an accelerated shift from traditional to digital ad formats. A digital billboard can serve up different ads at different times (eg. morning rush hour) or change with the weather (eg. rainy day vs sunny). Your messaging can be updated automatically to always fit the setting. These ads are located in high foot traffic areas like bus stops, so you're bound to get eyeballs on your brand.
Connected TV Ads: There's no doubt people are streaming more shows and films online. In fact, many households are cutting cable entirely out of their bill and subscribing to streaming services exclusively instead. Now, with Connect TV (or Over-The-Top) ads, you can reach them in the comfort of their own homes with visual ads to drive brand awareness.
10 Most popular blogs 2021
We've been working on creating great content for marketers around the world. Many people are finding our blog by searching for topics on digital trends, which is why we've seen a 400% Year-Over-Year growth in our website organic traffic in 2021! Here are the ten most-read articles on our blog this year (click on the title to read it):
14 Best Programmatic Advertising Platforms in 2021
More companies are shifting towards programmatic when it comes to their digital advertising efforts. This blog lists the best platforms available for you to get started on running successful programmatic ads.
How iOS14.5 Will Impact Your Facebook Ads
Apple announced a privacy policy update where users can opt out of being tracked. Cue the panic amongst marketers all over the world! We break down what, where, how, why, and when this change would be implemented and share insider tips for workarounds.
PS. Check out the follow-up article, "Why Brand Advertisers Shouldn't Panic About iOS 14.5"
The Pros & Cons of Programmatic Ad Buying
If you're trying to figure out whether programmatic ads are suitable for your business, this is an excellent piece for preliminary research!
The Difference Between Youtube vs Google Keywords
Google and Youtube are the top two search engines worldwide, but they differ in context and usage for keywords. You will learn about the similarities between the two and what sets them apart.
9 Genius Programmatic Advertising Examples
We highlight nine different brands and how they've leveraged programmatic ad technology to grow sales and increase awareness. The examples span from online retail to non-profit organizations, as we want to showcase how programmatic works across industries!
What is Audio Advertising?
The popularity of podcasts and music streaming is booming. We discuss audio advertising options, the different formats available, and why they are an effective channel to add to your digital strategy.  
Disadvantages of Programmatic Advertising (& How to Avoid Them)
Yeah, yeah, we're a programmatic ad agency, so of course, we'd talk about all the benefits of it. But we want to be real too. That's why we deliver a straight talk about the disadvantages of programmatic so readers can make an informed decision on if it is right for their business.  
7 Metrics to Measure When Running Programmatic Ads
Marketing Tips for Singles Day
A goal of our blog is to highlight trends we are seeing and share marketing tips for you to implement. Singles Day is an event that is bigger than Black Friday. It started in China, and now all big brands are rallying behind it and investing in ad campaigns for this day. Decide for yourself if your brand should too.
What is Programmatic Advertising
This forever classic is the heart of our blog: educating people on what precisely programmatic is. It's a skyscraper piece of content where we've created other topics stemming from this. Such as, "How Does Programmatic Advertising Work?". You can find the entire collection of our articles on programmatic on our Programmatic 101 page.
There you have it! A quick overview of our 2021 here at War Room. We look forward to what 2022 has in store for us, especially helping clients kick off their campaigns for the new year!
Want to keep up with what we're doing here at War Room? Sign-up for our newsletter!
Say hello to customized advertising strategies that convert.
Get in touch with our programmatic experts today!