In the wild west of social media marketing, what works and what doesn't for consumer engagement?
Things you do everyday:
Shower (hopefully)
Read Fast Company, VICE news, Complex or your emails
Consume mass amounts of coffee at work in the hopes of staying awake for a new Game of Thrones episode
Ask yourself how you can improve on your company's Google Adwords campaign
Check your Facebook feed


With over 900 million people worldwide signing onto Facebook daily, we think it's safe to say that Mark Zuckerberg and his fellow Harvard roommates were on to something when they started it in 2004.
The statistics for Facebook are staggering; as of March 2015, Facebook had 1.44 billion active monthly users, and a net income of 2.94 billion US dollars as a platform in 2014.
While many of us use Facebook as a social networking platform to keep up to date on trending news, most of Facebook's revenue comes from advertising initiatives, which begs the question:
What is Facebook's validity as a paid advertising platform?
With recent developments in native advertising as a….., the power of social media marketing among multiple generations and online ad campaigns, Facebook was, and still is a creative force in the advertising industry that produces quantitative results.
Take Intel's ad initiative back in 2011 that brilliantly used Facebook to create a "museum of me", or rather a virtual walkthrough of your life, based on your Facebook postings within a certain time frame. Think of it as a visual archive of your social life, in tiny museum form:
With over 600'000 views on this video, the Intel Museum of Me campaign won the Best of Show Cyber Lotus at Adfest and significantly boosted sales figures for the Intel Core i5 processor in 2011, which was new at the time. Even now, this is considered one of the best Facebook campaigns standing, and was a win for social advertising overall.
Albeit quite interesting to see a visual representation of your life in the confines of a tiny social museum, The Museum of Me initiative is a great example of data-powered content marketing across various channels.
And speaking of awesome marketing, here's a question.
Q: Do you like doing cool things with your life?
A: You're reading this advertising blog, so of course you do.
Which brings us to one of the greatest marketing companies of our time – Red Bull.
If you've ever browsed through their Facebook page, you've likely noticed that it quite rarely displays actual product, and emphasizes engaging photos and videos of events and athletes they sponsor, including the Red Bull BC One, last year's Stratos Space Jump, Art In Motion and other high adrenaline sporting events.
As you can note from the number of likes, shares, and comments – consumers are paying attention, and thankful that Red Bull is appealing to a sense of lifestyle as opposed to overtly pushing product. Marketing rule #2 is a balance between the two, and appeasing consumer interests. Rule #1?
Write the new rules.
This is exactly why the innovative Facebook campaigns companies like Red Bull and Intel run are effective; they're innovative, visually appealing, relevant to multiple generations, and of value!
Is Facebook still a relevant tool for online advertising to increase consumer engagement, brand awareness, impressions and Click-Through rates? Absolutely.
That being said, let's go through what you can do right now with a Facebook ad campaign to accomplish all of the above!
Creating a Facebook Campaign

DO:
Pick a target demographic. We mentioned the idea of geotagging in our Native Advertising article (which you've read front to back because you're a marketing whiz, duh), and Facebook does a great job of allowing you to customize the parameters of your target demographic.
From categories, interests, gender and specific location, Facebook helps with choosing an audience that is relevant and will provide value to your services, and vice versa. Among the 900 million users active each month, it's useful to narrow the parameters to your target audience!

With a built in ad manager, Facebook makes it easy to organize your campaign structure by ad sets towards different audiences, which brings us to our next point…
DON'T:
Leave your campaign up to chance.
The ad manager makes scheduling ads, budgeting, and ultimately bidding on your ads quite easy. In terms of your ad budgeting and scheduling, be sure to allocate time and $$$ where it counts. For example, Bestowed (an online health company) created multiple ad campaigns and ad sets with different goals, like engaging mother's for higher post engagement on Mother's Day.
And we all know how important Mother's Day is in the advertising world.
Their results?
30% increase in their web traffic, double the new customer conversion rate and a 20% lower cost per click on Facebook ads. Score!
DO:
Native advertisements.
If you're unfamiliar with the concept of native advertising, then check out our breakdown of what it is, and why it works wonders for your Click-Through Rates and consumer engagement. Facebook as of recent years has adapted many advertisements to a "Sponsored Post", or an editorial style advertisement that fits seamlessly into your Facebook feed without seeming obtrusive.
Ask yourself – what would you be more likely to engage with?
This?

Services being sold aside, your natural sense of visual aesthetic and design would likely point you towards door #2! This reinforces a recurring theme in online advertising, and this article: DO be bold, and DO advertise differently (it works).
DO:
Measure your results with analytics! Choose an objective, whether that is hitting a target number of likes, having reshares of your posts, driving consumers to your page or promoting specific content – have a tangible goal in mind that can be measured, plotted and analyzed.
Use your Insight. And by Insight, we mean Facebook Insights – a nifty metrics tool that allows you to track the performance of ad sets by marketing the number of active users that are interacting with your ads.
By measuring the number of likes, shares, and reach of your advertisements, you can alter the days you focus on certain ads, as well as the dollars budgeted towards each one.
You can even export the stats to an xls. file:
Use Insights to test different audiences, see what makes sense, and allocate your efforts accordingly for maximum ad success.
The New Rules
Apart from right-hand column ads and native advertisements on your feed, be sure to maximize your ad reach and diversify your demographic by including approaches to video ads, ads with limited time offers, and more.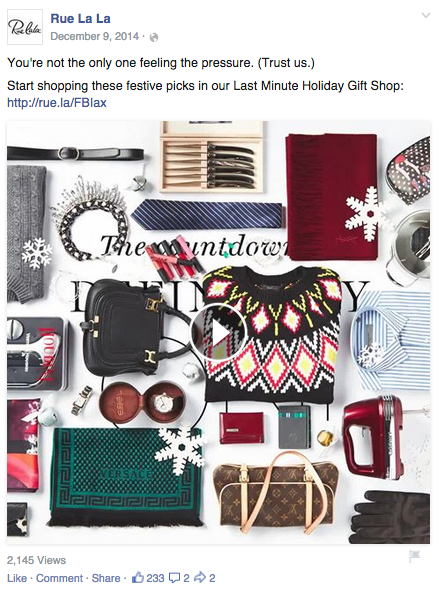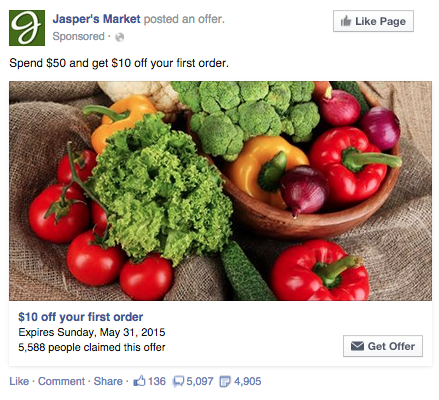 For more information on how to setup a successful ad campaign, check out Facebook's help centre for ad management, and their structuring advice for campaigns. Or, connect with an expert agency like War Room and learn what they can do for your next advertising campaign!