When was the last time you felt inspired?
It should be the last day you went to work, as far as we're concerned.
Get ready to bang the gong! We tackle complex challenges, work hard, high-five and celebrate the little wins. As children of the web, joining our digital playground means that work feels like play when you are truly passionate about your craft. If you're driven, dedicated, and being at the forefront of digital in an innovative space with a tribe of amazing co-workers speaks to you – then you've found the challenge you've been searching for.
The people are the number one reason I love working at War Room. The management is great, they promote and sponsor ongoing personal and professional development.

Candace Coker, Account Manager
The people are the number one reason I love working at War Room. The management is great, they promote and sponsor ongoing personal and professional development.

Candace Coker, Account Manager
COMPETITIVE SALARY
We're flexible, transparent, and competitive against industry benchmarks for our staff salaries. We value your skills and experience and believe your salary should reflect that.

A-TEAM
We're open, we're honest, and we're firm believers of ideas coming first – not egos. We believe in clear lines of communication and a culture that champions creativity and growth.

VACATION AND TIME OFF
We happen to think R&R stands for "Rest & Results." We believe it's important to have time away from work. We all need to relax, rejuvenate, and connect with family and friends. 

FOOSEBALL (Tornado T3000)
It's how we settle office debates, but also how we wind down after long days. We find the best ideas happen when the mind and body are allowed a little play.
PAID TIME OFF
A big part of innovating in digital is having the headspace to make great ideas a reality. We're firm believers in paid time off. It allows you to recharge and take care of yourself.

SUMMER HOURS
Did someone say Friday's off? Everyone deserves to hit the reset button at the end of the week and come back to your work feeling refreshed and invigorated.
TEAM EVENTS & PARTIES
We work hard and play harder. We cordially invite you to all of our team events. We're a tribe here at the War Room, so we celebrate, laugh, and grow like one.

SWISS COFFEE MACHINE
What would we do without coffee? Luckily, our office has this fantastic push-button machine that freshly grinds beans, makes over 12 types of coffee, and keeps us sane.
100% PAID HEALTH
Life happens fast: so do cavities. That's why we offer 100% paid health benefits covering MSP and extended medical, dental, and more. #treatyourself

EMPLOYEE DEVELOPMENT
We provide the resources and environment you need to grow in your field. Everyone has different conditions and requirements for career development.

CASUAL WORK ENVIRONMENT
We're fluid and flexible with our ideas, so we believe our clothes should be too. Wear comfortable clothing that allows you to think, move, and work best in your role.

OFFICE SNACKS
How else would we fuel the madness that happens in the War Room? We keep our fridge and pantry stocked with options for all dietary needs.
What's Next? Here's How it Works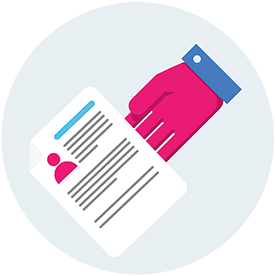 Submit Your Resume
We've read a lot of resumes over the years. We've read a lot of cover letters, too. In reality, we're looking for someone with the right skills and the right personality to drive results for clients and mesh with our collaborative culture.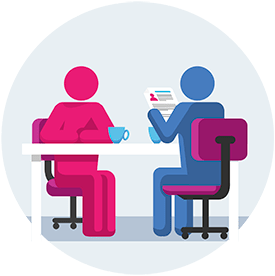 Learn About You
Are we a great fit for you? Are you a great fit for our culture? Interviews are usually one-sided, so we choose to schedule a few conversations with our staff to have a back-and-forth dialogue with you about a mutual fit.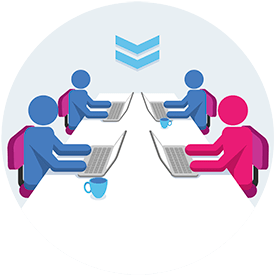 Meet The Team
We invite you to our office to meet our staff in-person and begin a trial paid work week to see how we work together (and to have you test out our awesome push-button coffee machine. Did you see the perks above?).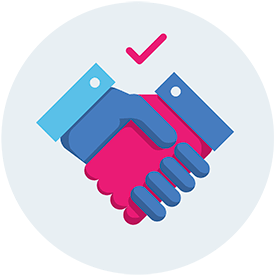 Receive Job Offer
If the stars align and we are a match made in programmatic heaven, we will reach out with a formal job offer within the week, with the next steps to get you officially situated at The War Room.
Digital Campaign Manager
WHAT WE'RE LOOKING FOR: We are looking for a data-savvy individual who loves to solve problems and has experience working in a Campaign Manager role at an AdTech company, agency trading desk, or a digital publisher. The Campaign Manager will be an integral part of our team and will be responsible for all aspects of ad trafficking including the implementation, uploading, testing, QA, deployment, troubleshooting and analysis of online ad campaigns. You will leverage your expert knowledge of digital media to maximize campaign efficiency, keep budgets on track, and translate disparate data sets into actionable insights.
Project & Account Manager
WHAT WE'RE LOOKING FOR: The Digital Account Manager will be tasked with managing a wide range of digital campaigns for some of the best brands in Canada and the USA. We're looking for someone who's articulate, charming and sharp as a tack! In your career, you've proven you can juggle multiple deadlines to produce work you're proud of. You are a champion of effective communication, teamwork, problem solving and can fluently translate client objectives into agency briefs. You've been successful in your career thus far because you know what details matter, when those details matter, and to whom they matter. You have a sixth sense when it comes to project management and know when to turn up the heat to get things done. You're on top of projects and are able to communicate what work is being done, why and give status updates at all times. You're smart enough to have an opinion, confident enough to present it and open enough to accept constructive feedback as part of the learning process.
Data & Reporting Analyst
WHO YOU ARE
You love data, and you understand its true power and potential. You have an extremely sharp
attention to detail, and numbers are your comfort zone. From data collection to analysis,
visualization and reporting, you bring solid professional experience and a successful track
record in manipulating and leveraging data to provide value to clients. You want to work with interesting brands, tackle complex challenges, and be at the forefront of innovation. You are ready to expand your knowledge and skill set in the programmatic advertising world and potentially grow to a Digital Campaign Manager down the road.
WHAT YOU WILL DO
The Data Analyst will play a key role in the delivery of successful reports to our clients.
● Capture and ensure delivery of reports in a timely fashion
● Collaborate with the Accounts team as necessary
● Identify, analyze and interpret data
● Deliver custom reports
● Develop and perform data mining & data exploration
● Provide insights on how we can improve performance based on the data and industry
averages
● Handoff all reports to account managers and work with them on requested edits or
changes as needed by internal or external teams
● Investigate and analyze data problems and issues
● Analyze data to look for consistencies and reoccurring themes
● Once a sound understanding of the reporting has been developed, provide training and
education as required to others
QUALIFICATIONS
● Solid professional experience as a data analyst, reporting analyst, business intelligence
professional, or similar
● University or college degree in Mathematics, Economics, Accounting, Computer Science
or related discipline
● 3+ years of experience working with various BI tools, analytics software and data
warehousing environments
● Experience working with data & visualization software such as Tableau, Google Data
Studio, Supermetrics & Google Analytics
● Strong RegEx experience & understanding
● Finance and accounting experience is an asset
● Strong analytical skills with the ability to collect, organize, analyze, and disseminate
significant amounts of information with attention to detail and accuracy
● Excellent communication and presentation skills in both written and verbal, including the
ability to produce clear and well-organized documentation.
● Strong team player with the ability to identify and extract requirements from others,
constantly communicate with internal teams, and fulfill tasks as required within deadlines
● Extreme attention to detail in order to find, spot and fix data discrepancies
● A knack for numbers and data analysis
SEM Specialist
WHAT WE'RE LOOKING FOR: We are looking for a data-savvy individual who loves to solve problems and has 3-5 years of experience working in in SEM. Our SEM Specialist will be an integrated member of the media team, responsible for the facilitating the strategy, implementation, optimization and reporting for client's SEM initiatives. You will leverage your expert knowledge of SEM to maximize campaign efficiency, keep budgets on track, and translate disparate data sets into actionable insights.
Software Engineer
WHAT WE'RE LOOKING FOR: A Software Engineer with the knowledge, passion and capability to develop software that surfaces insights for internal and external clients.  The Analytics team fulfils customers' advanced analytics and reporting needs through custom reports and analyses, advanced statistical applications, predictive modelling and interactive web dashboards to help clients effectively manage campaigns and optimize performance.  This role will develop web-based solutions for our clients.  The ideal candidate is comfortable working full stack and capable of wearing many hats.